6th World Congress On Regional Anesthesia & Pain Medicine
01 Feb 2023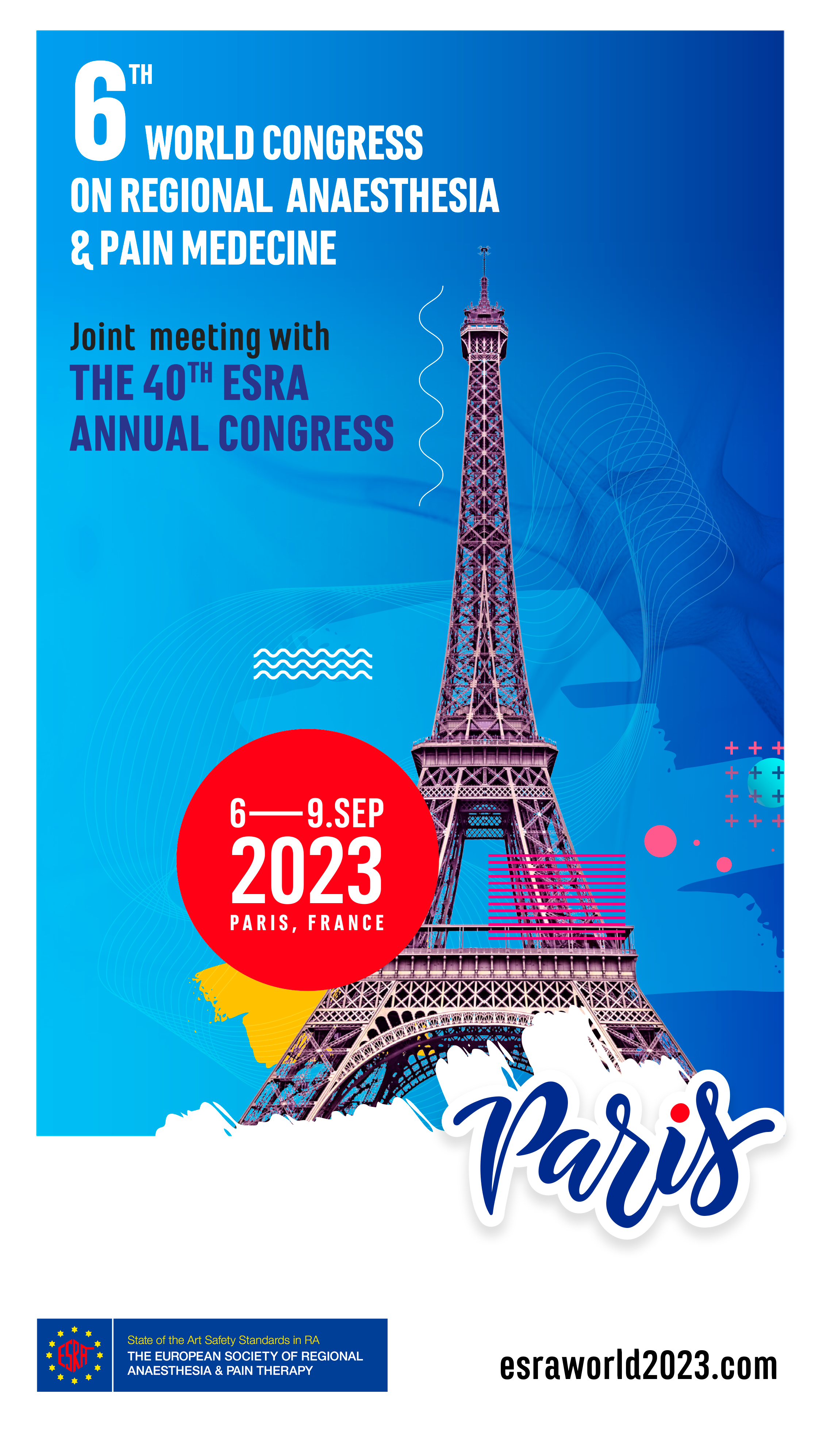 The 6th World Congress On Regional Anesthesia & Pain Medicine (Joint Meeting with the 40th ESRA annual Congress) conference is now open for registration!
The Congress Scientific and Local Organizing Committees is embraced and supported by an extensive International Experts Group. They have built an amazing Scientific Programme for both young and experienced Delegates, with substantial input and fruitful collaboration of the Five Continental RA and Pain Medicine Sister Societies (ESRA, ASRA Pain Medicine, LASRA, AFSRA, AOSRA – PM).
This Congress aims to enlighten and engage with a comprehensive and high-quality Scientific Programme, fully packed with the most ground-breaking achievements and evidence-based practice recommendations, delivered by more than 200 well-respected international experts and KOL, as well as the rising stars of the future, all serving on their faculty team.
Abstract submission platform and registration are now open. And the scientific program is online. Do explore their website to know more about the event: www.esraworld2023.com.